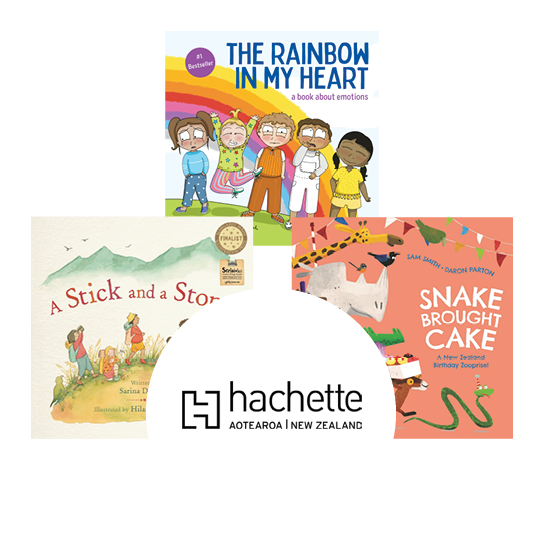 Hachette Aotearoa New Zealand
Hachette Aotearoa New Zealand is part of Hachette Book Group, one of the world's leading trade publishers. With sister companies in Australia, UK and the US, we are thrilled to work with some of the biggest names in the industry.
With a diverse and celebrated list of local authors, illustrators and brands including Donovan Bixley, Edmonds Cookbooks, Margaret Mahy, Nicky Pellegrino, J.P. Pomare, Nalini Singh and Hilary Jean Tapper. We are passionate about discovering new talent, working with established authors and building long careers.
Margaret Mahy ONZ (1936-2012) is one of New Zealand's most celebrated children's writers. She is the author of more than 150 titles, which have been translated into many different languages and sold around the world. Mahy won many global prizes for children's writers, including the Carnegie Medal and the prestigious Hans Christian Andersen Award.
Donovan Bixley ONZM has sold hundreds of thousands of copies of his books in 31 countries and 18 languages. He received the New Zealand Arts Foundation Mallinson Rendel Laureate Award, and is a two-time recipient of the Youth Library's White Raven Award, which lists the top 200 children's books in the world.
Hachette Aotearoa New Zealand Books
Contact Hachette Aotearoa New Zealand